Loved this story ?
Upcoming Bollywood Movie- Half Girlfriend
/'Half Girlfriend – Dost se Zyada, Girlfriend se kam'

Ad

After a long time we will watch Arjun Kapoor with Shraddha Kapoor in his upcoming bollywood movie- Half Girlfriend. The story of the movie is based on a book of Chetan Bhagat. The stars of the movie are Arjun Kapoor, Shraddha Kapoor, Vikrant Massey, Rhea Chakraborty and Seema Biswas. Mohit Suri is director and producers are Shobha Kapoor, Ekta Kapoor and Mohit Suri.

Ad

Source- Youtube
Songs- Baarish (Ash king), Thodi der (Shreya Ghoshal), Phir bhi tumko chahuga (Arijit Singh), Tu hi hai (Rahul Mishra)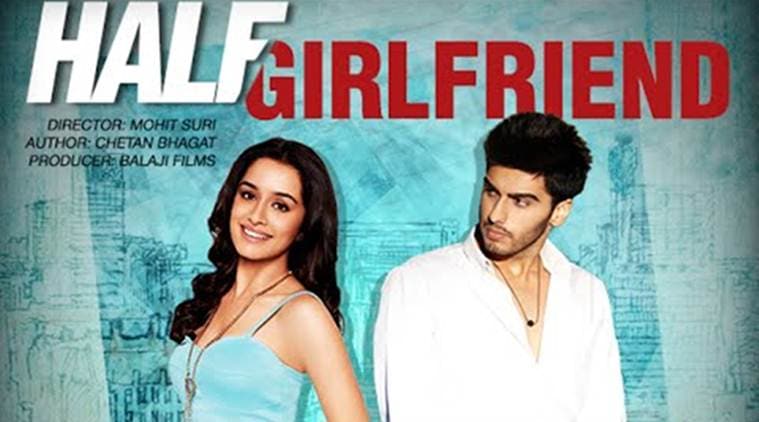 image source
Half Girlfriend is a story of Bihari boy Madhav, a Hindi speaking Bihari who falls in love with Riya, an influential Delhi girl on the campus of prestigious St. Stephen's College. Madhav belongs to middle class family, while Riya is from higher class and both have different lifestyles. Madhav proposes her, but Riya rejects the proposal because she thinks they are good as a friend only.
A romance novel for the young adults, Half Girlfriend is a story that has been set in different locations including Bihar, Delhi and New York; it revolves around a boy who comes from Bihar in India and his deep longing to dazzle out the girl he is in love with.
So, will Madhav succeed to make Riya fall in love with him? Will Riya accept him or not? All these answers are available in this 280 page long book. This love story is beyond live in relationship and love at first sight type of love story and Chetan Bhagat's creative writing has made it a unique love story.